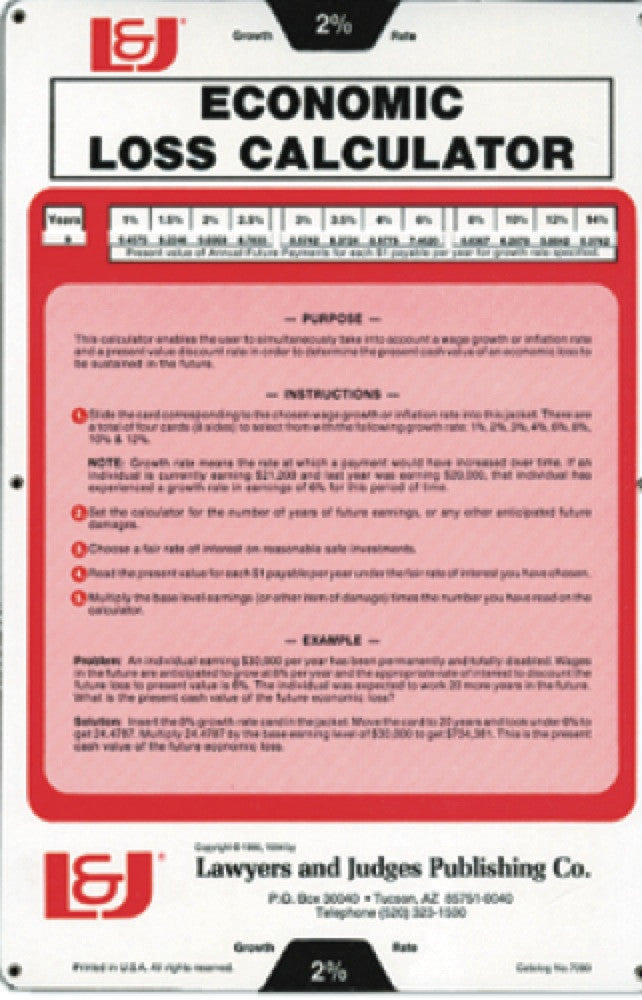 ---
You'll find this handy slide calculator especially helpful when working with clients who have been disabled. It lets you take into account their wage growth rate, inflation rate and a present value discount rate so that you can determine the present cash value of a future economic loss.
Packaged in a heavy plastic cover that holds the calculator and four inserts, the Economic Loss Calculator stands up to repeated use. The instructions are easy to understand and the example given provides further clarity.
Example Problem: An individual earning $30,000 per year has been permanently and totally disabled. Wages in the future are anticipated to grow at 8% per year and the appropriate rate of interest to discount the future loss to present value is 6%. The individual was expected to work 20 more years in the future. What is the present cash value of the future economic loss?
---
Share this Product
---
More from this collection