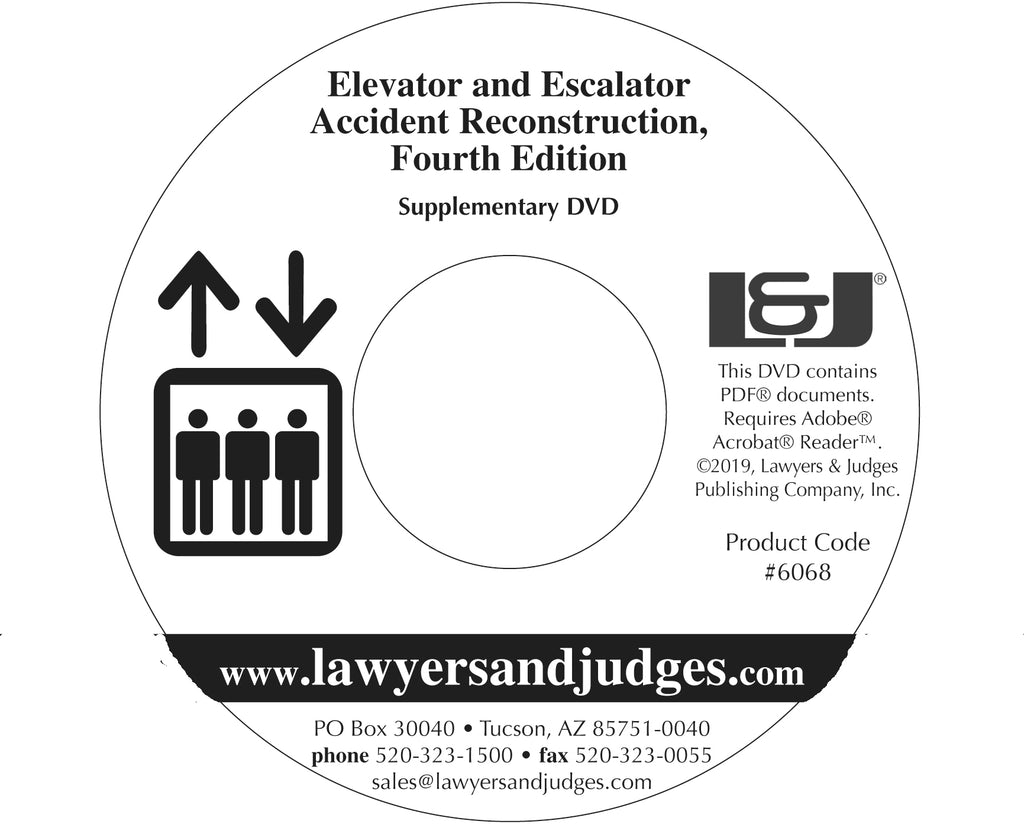 Elevator and Escalator Accident Reconstruction and Litigation, Fourth Edition, Supplementary DVD
---
Authors: James Filippone, Joel D. Feldman, Ronald D. Schloss, David A. Cooper, Joseph L. Stabler, and Gabriel F. Zambrano
ISBN-10: 1-936360-68-3

ISBN-13: 978-1-936360-68-0
Release: January 24, 2019
Binding Information: DVD
You're considering the case of a maintenance worker injured while repairing an elevator, or an elderly woman hurt on a department store escalator while doing some weekend shopping with her grandchildren. An initial search of the literature has turned up almost nothing useful. Your instinct tells you the cases are good, but to evaluate them properly, you need this new addition to our litigation series.
The key questions are: what caused the accident, and what were the contributory factors? Some accidents have an element of "in the wrong place at the wrong time" about them, while others have an element of disregard for the equipment involved. Sadly, others fall into the category of sheer negligence or incompetence.
This DVD contains an analysis of the two most common causes of elevator and escalator accidents, in addition to color copies of the figures and images shown in Elevator and Escalator Accident Reconstruction and Litigation, Fourth Edition. 
---
Share this Product
---
More from this collection